Doeberl Cup 2019: 18-22 April
Canberra Southern Cross Club Woden, 92-96 Corinna Street Woden ACT 2606, Australia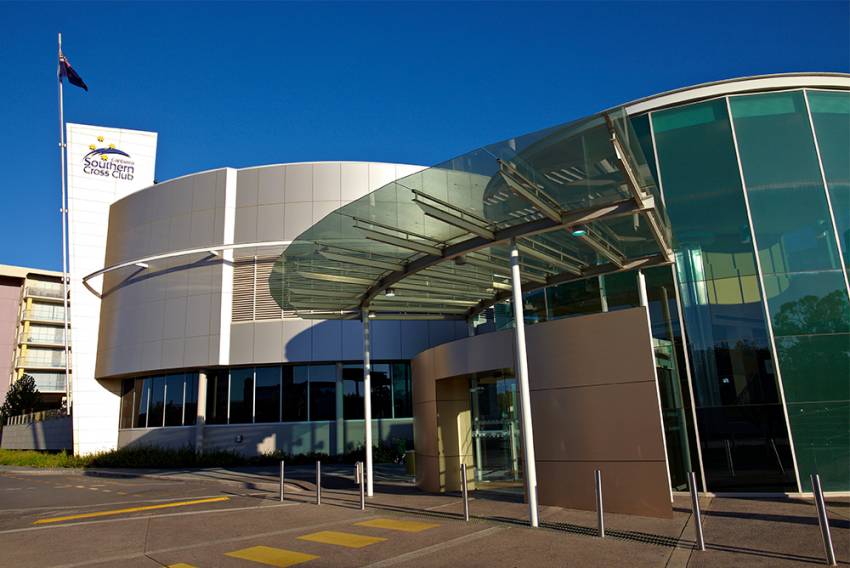 Thanks to Canberra Southern Cross Club Woden for joining the chess party - sign up to the newsletter and follow us on Facebook for all the latest updates!
Parking at the Club
Parking is FREE at the Southern Cross Club's secure undercover carpark.
Food & beverage discounts available with a zero-cost Canberra Southern Cross Club Membership
Players can become a one year member of the Canberra Southern Cross Club (CSCC) at nil cost to them. This provides players with a range of discounts to food and beverages across the weekend and for those living in Canberra for the remainder of their membership.
To accept this offer, players need to complete the form and bring to the club when they check in on Thursday or Friday of the competition.
Being a member helps the Doeberl Cup track our current partnership with CSCC in support of future years.
ANNOUNCEMENTS
Congratulations to our 2019 Players
Congratulations to GM Hrant Melkumyan from Armenia for winning the 2019 Doeberl Cup! Thank you to all of our players and sponsors for another fantastic tournament.
Premier
1st Place: GM Hrant Melkumyan (ARM)
2nd Place: FM Raymond Song (TPE)
3rd Place: GM Deep Sengupta (IND)
Best Female: IM Padmini Rout (IND)
Bedi Cup (Best Australian Junior): Matthew Clarke (AUS)
U2200 Medallion: Matthew Clarke (AUS)
U2000 Medallion: Ethan Goh (SGP)
Major
1st Place (Saint Memorial): Jaime Frias (PHI)
2nd Place: Zhiyuan Shen (CHN)
3rd Place: CM Anthony Fikh (AUS)
Best Female: Zhiyuan Shen (CHN)
U1800 Medallion: Ruicheng Wang (AUS)
U1650 Medallion: Fergus Chiverton (AUS)
Minor
1st Place: Jordan Brown (AUS)
2nd Place: Jason Pan (AUS)
3rd: Place: Seth Peramunetilleke (HKG)
Pooja Cup (Best Female Australian Junior): Chao Xin Cheng(AUS)
U1400 Medallion: CM Bill Egan (AUS)
U1200 Medallion: David Guo (AUS)
Best Unrated: Ben Matthews (AUS)
Pairings and Results
Premier: Final Standings
Major: Final Standings
Minor: Final Standings
U1200s: Final Standings
Blitz: Final Standings
Need to get in touch? Email us!